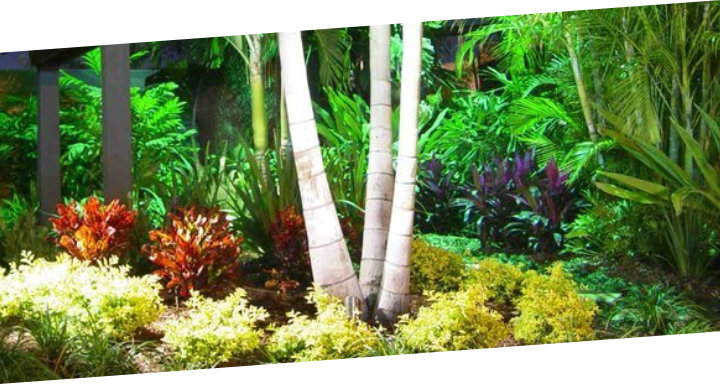 TESTIMONIALS
"We have used Premier Outdoor Lighting for over 15 years for the 3 residences we have owned in Sarasota. Doug Tibbits and his team have designed spectacular lighting scenes that have made our outdoor living spaces truly extraordinary and inviting. We have always been pleased with the professional work and expert advice we have received from Doug and would highly recommend Premier to anyone interested in creating a dramatic lighting scene to their home."
Jeff & Alana
Sarasota, Florida


"We have been so pleased with the exterior lighting that Premier installed at our home. Doug really took a lot of time understand what we were looking for. We appreciate his willingness to work within our budget to achieve such a great effect. Everything was very quick and completely customized from the design to the install. Thank you Premier for such a fantastic job and for making our home much more inviting!"
Mr. and Mrs. P.,
Tampa, Florida


"We have a beautiful garden which we used to enjoy during the day-but at night-we had only darkness. Premier Outdoor Lighting set us up with "moon lighting" some up in our trees, and some on the ground aimed at plants and trees-now every night our garden is gorgeous. Every night it looks like there is a full moon shining down-it's not bright, it's subtle, and wonderful. Also, if we ever experience problems, Premier Outdoor Lighting comes immediately to fix it. They are very professional and very creative. Can't speak highly enough of them!!!"
Nancy
Tampa, Florida


"Premier Outdoor Lighting has provided our home with the most beautiful landscape and architectural lighting imaginable! Our home has been transformed from a rather modest-looking house situated amongst the other homes that typify our subdivision into our own little "palace" that glows with warmth and beauty at night! Our home's lighting also has provided our family with greater safety, offering an improved deterrent to any mischievous activity outside. This company is owned and staffed by first-rate individuals who make it their priority to take wonderful care of their customers and provide outstanding, regular maintenance of the lighting once it has been installed. We have been thrilled with Premier Outdoor Lighting, and we give this outstanding company the highest possible recommendation."
Mr. and Mrs. S.
New Tampa, Florida


"Cannot adequately express my satisfaction with the job Premier Outdoor Lighting did as they transformed our landscape into art! They demonstrated tremendous skill as they produced an exceptional design and placed various styles and intensity of lights that enhances our landscaping and home. The real surprise was how well they illuminated our lanai and back yard with soft lighting that truly makes this living area much more enjoyable. Recommend Premier Outdoor Lighting for anybody looking for a high quality product at a good price and backed with a solid warranty. Am recommending them to our friends and will go back to them to add some additional enhancements in the future."
Dave
Apollo Beach, Florida


"I have always found the staff at Premier Outdoor Lighting to be creative, courteous and responsive. From the time of our initial consultation to now they have always been there when needed. "
Matt
Clearwater, Florida


"We have used Premier Outdoor Lighting for our Landscape and Security lighting for the last fifteen years. They not only improved on our existing lighting but have designed and installed our present lighting. Their service is second to none and they have always responded when needed. Our neighbors are envious of our lighting and it is a wonderful source of pride for us. Thanks Premier for a highly professional installation."
Buzz and Nancy
Plant City, Florida


"I purchased a new home this year and I chose Premier Outdoor Lighting to do my landscape lighting. I had just invested in professional landscape and couldn't enjoy or see it once the sun went down. In addition to landscape lighting I also had a few lights installed to accentuate the architectural features of the home and WOW, what a difference! The home looks amazing and everyone that walks by when I am outside stops and complements the home. The installation was seamless and did not disturb any of the landscaping, the fixtures are of excellent quality and the design, while subtle, made a big impact. I wouldn't chose anyone else for future lighting projects"
MS. P
Apollo Beach, Florida


"Lynell and I want to thank you and your Team for providing the beautiful lighting for our home. We had spent 13 weeks completely re-doing the landscape and hard-scape for our home in St Petersburg and the lighting effects have accentuated the great work done by Tommy Todd Landscaping and Freestyle Pools. We could not be more pleased!! Your suggestions were "on target" as we wanted to be subtle and effective with our lighting. We can HIGHLY recommend Premier Lighting!! It has been a pleasure working with you."
Lynell and Robert
St Petersburg, Florida


"I highly recommend Premier Outdoor Lighting. I have been doing business with them since 1999. They designed, installed and maintained all of the outdoor lighting at our two residences and three commercial buildings. Doug Tibbits and his wonderful staff are talented, friendly and reliable. We get compliments all the time about our spectacular outdoor lighting. If you want to be a satisfied customer Premier Outdoor Lighting is the company for you."
Drew H
Tampa, Florida


"As a landscape architect and as a residential client, I have been very pleased over the years working with Premier Outdoor Lighting. They are professionals who are knowledgeable, provide excellent customer service, and do outstanding lighting installations for my clients. I know that when I recommend them, they will give my projects premier results. They never disappoint me! "
Phil Graham, Jr., FASLA, AICP, LEED AP
Phil Graham Landscape Architecture


"Belle Harbor approached Premier Outdoor Lighting in need of an update of our entry and driveway lights. We needed to replace old spotlights and palm trees wrapped in Christmas lights. In addition, residents complained that the walkways were too dark to even walk their dogs. Premier came up with several plans which we were able to "tailor" to Belle Harbor's needs and budget. The resulting LED display fit all of our needs, and reduced our electric costs by one-third. In addition, we were able to accent our Clubhouse, and the total effect to our entryway is FANTASTIC. We highly recommend Premier for their imaginative approach and professionalism."
Belle Harbor Management
Clearwater, Florida


"It has been my pleasure to have utilized Premier Outdoor Lighting on various projects over many years and they have always exceeded expectations. This is one company that truly represents the name "Premier" and I personally would consider them the best at what they do in Outdoor Lighting. Sincerely, "
Joseph Murphy, EE
Director Renewable Energy Technology, Tampa, Florida


"We used Premier Outdoor Lighting this past spring for lighting in both our front and backyard. We were so impressed with their professionalism, knowledge and work ethic. The plan that JD created for our front yard was not only functional, but beautiful. Several of our neighbors have stopped by and told us how much they enjoy seeing the yard at night. As for the backyard, the lighting has created a cozy and inviting "living room" feeling and my husband has really enjoyed the areas JD highlighted for his grill. After the initial installation, they came back at night in order to ensure that the lighting was appropriate, and to make any adjustments needed. I am thoroughly pleased with all the work that was done by Premier Outdoor Lighting, and would gladly recommend them to anyone."
G.W.
St. Petersburg, Florida


"Premier Lighting is a company I have recommended to other professionals, friends and I recommend them to you. These guys are great. During the planning stages, they came out to the site numerous times both during the day and night, taking the time to educate me and professionally demonstrate their products and capabilities. We made the decision to move forward. The install was done quickly, cleanly and with no disruption to our operations. The lights were installed. They needed to be aimed and fine-tuned. They came out three times just to get it right. And wow did they ever get it right. What started out as an economical alternative to giant parking lot style lights on a pole turned into a dramatic addition to our evening scenery. We needed light on a small road way so our guests could pass comfortably. What we got was that and much more. Now our tree line, grassy areas, the roadway and our lake now dance and shimmer in a warm creative glow that is hardly similar to the unattractive, hard to maintain and expensive to operate lights on a post. Our new LED system is discretely hidden, almost maintenance free and very energy efficient. Premier Lighting is easy to work with, very professional and they work hard to achieve an artistic solution with a minimal footprint. They have creative ideas and products that are far less expensive to install and operate and the end results here at Bethany Center are spectacular. I am grateful for having found them and look forward to having them return to further enhance our property by creatively using lighting products to meet the practical needs of safety and security and to use their talents to make our nightscape even more stunning Thank You Premier Lighting. "
Dan Allen, Operations Manager
Bethany Center, Lutz, Florida


"I have worked with Doug for over 16 years & have always found his team to be highly qualified, professional and courteous. He goes the extra mile to set up temporary lights to display in actual night conditions how he feels would be the best illumination for your landscape and required scope. This give Doug an opportunity to fine tune your lighting system prior to purchase. I highly recommend Doug and his team at Premier Outdoor Lighting."
David L. Brandon, President
Brandon Construction Company
Palm Harbor, Florida


"Premier Outdoor Lighting is the firm that J.O. DeLotto & Sons, Inc. has looked to in designing and installing exquisite outdoor lighting at a number of our projects, both residential and commercial. The level of professionalism that Doug and his team bring to the project is unmatched. We look forward to having Premier Outdoor Lighting partnering with us on many future projects."
Wayne J. Fernandez, Executive Vice President
J. O. DeLotto and Sons, Inc.
Tampa, Florida


"My wife and I would like to express our sincere "Thanks" for the fantastic outcome with our outside lighting. We could not be happier with the transformation to our home's exterior and all of our neighbors are in "awe". We thoroughly enjoyed the kindness and professionalism of the staff associated with Premier Outdoor Lighting and would highly recommend you for any lighting project."
Glenn and Julie
Clearwater, Florida


"The experience was professional, helpful, and creative from proposal to installation, with great results. Changes our home and gardens at night from dark to elegant!"
C. F.
Tampa, Florida


"We are very satisfied with the work done by Premier Outdoor Lighting, on both our homes. When we started out, we really didn't know much about outdoor lighting, so had to put ourselves in what we hoped were good hands. We wanted the effect of warm lighting on certain points to accent our home. A friend gave us your name, she hadn't used you herself, but was interested in seeing if the work was of good quality. Neither of us were disappointed. We were very pleased with the quality of work, and with the great customer service. Our friend used you subsequently, and was as satisfied with the result as we were. We purchased a second home and had Premier do work therel. Anytime I've needed help with replacing lights, the service has been polite and responsive. I would recommend Premier Outdoor Lighting anytime, without reservation!"
Kathy M
Clearwater, Florida